Submit Photo for Gallery/Caption Contest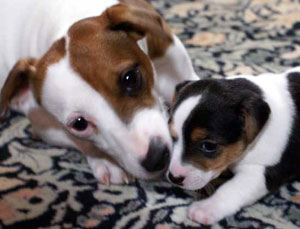 If you have a photo that you think is perfect for the Jack Russell Picture Galleries, Caption Contest or Facebook, please share it with us.
Options for Photo Submissions
Post your photo(s) to the JRTCA Facebook page
Email your photo(s) to photo@therealjackrussell.com
We will review all of the selections and use certain photos for posting on our main Facebook feed, in our caption contest or in our photo galleries.
Only a portion of the photos submitted for consideration will be accepted for posting on our Facebook feed, caption contest and photo galleries.
No special effects (captions, framing, etc) should be applied to the picture.
Please select your best photo for posting.