2015 JRTCA National Trial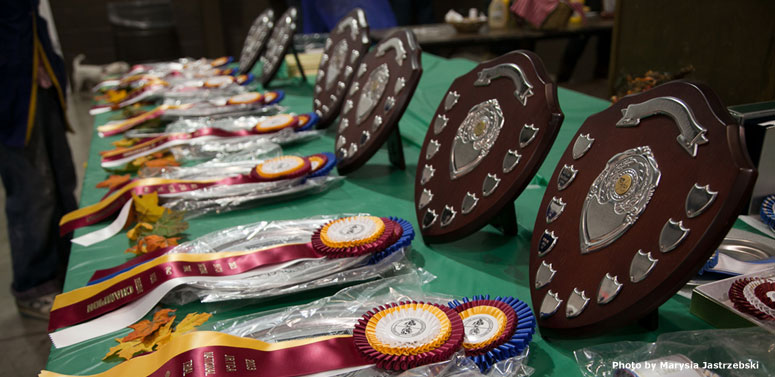 JRTCA National Trial Countdown
Good luck to all exhibitors and terriers!
Would you like to compete in the National Trial? If so, apply for JRTCA membership.
October 9, 10 and 11, 2015
Washington County Agricultural Center
Boonsboro, Maryland (near Hagerstown)
Washington County Agricultural Center
The 2015 National Trial will be held October 9-11 at the Washington County Agricultural Center near Hagerstown, Maryland. It is a very nice facility with several buildings and pavilions. The location is just seven miles off I-70 – it is near the intersection of I-70 and I-81, offering easy access from all directions.
Important Notices
The 2015 National Trial Flyer is now available (updated 9/23/2015).
The 2015 Members Advertising Form is now available.
The 2015 Commercial Advertising Form is now available.
The 2015 National Trial Class Sponsorships Form is now available.
The 2015 National Trial Camping Form is now available.
The 2015 National Trial Vendor Contract Form is now available.
Please review the National Trial page on the JRTCA Members Only site.


The 2015 National Trial will mark the 33rd year of Nationals Trials.


NO POST ENTRIES. Entries MUST be postmarked by 9/11/2015. Please carefully review entry form before mailing, and confirmation when received. There will be NO changes, additions, or substitutions allowed after the deadline. The only exceptions will be if a terrier has been entered under the wrong coat or height division, or for the working classes as noted below.

TERRIERS MAY NOT ENTER BOTH THE OPEN & WORKING SECTIONS OR cross-enter WITHIN THE OPEN SECTION of the conformation division.

All National Trial exhibitors and owners MUST be current members of the JRTCA.

Note: Agility judge will give briefing and walk-through to OWNERS ONLY prior to each class. There will be NO practice runs.

Puppies are eligible to compete only if they have reached their four-month birthday; i.e., four months to the date of their birth, NOT 16 weeks.

Refunds for classes will be given only in cases of accident or illness to a terrier or owner, or for bitches in heat; situations must be documented in writing. Refunds provided by mail within 30 days following the trial.

No dogs other than Jack Russell Terriers will be permitted on the trial grounds for any reason.

Pups under the age of four months, and bitches in season, are not permitted on the trial grounds. Anyone violating trial rules will be excused from all classes and asked to leave the trial site; no refunds will be given. In addition, violations will be documented, and violators may be subject to additional penalties.

Anyone wishing to sell items at the National Trial must register as a vendor; contact the club office at 410-561-3655 for a vendor application or further information. Absolutely no merchandise of any type may be sold at the trial, either from the vendor area or exhibitor area, unless registered as a vendor.

Breakfast, lunch, and refreshments will be available throughout the trial.

No displaying of puppies for sale on site, including advertising signage of puppies for sale.
2015 National Trial Judges
Conformation Judges
Doug Tack, NJ - Ring 1
Tanja Walter, MA - Ring 2
Go-to-Ground Judges
Jim Eslinger, MD
Bonita Knickmeyer, MO
Terry Grainger, NY
Debra West, TX
Judges for Other Divisions
Doug Loranger - Racing
Marguerite Plank - Obedience [updated]
Dayna Dreger - Rally-O
Mike Conroy - Agility
Eric Bartlett - Trailing and Locating
Map/Directions to the National Trial Site
The trial site is exit 29 off I-70 (you will see a sign for the Outlets); off ramp, turn left onto Rt 65 (Sharpsburg Pike) and go approximately 7 miles to the Washington County Ag Center on left. When you enter the site, bear left and go all the way back on that road – site is in the back. The Clarion Hotel is one exit south, exit #32B – it is about 3 miles off the interstate on the left, about 12 miles from the trial site.