JRTCA Members Only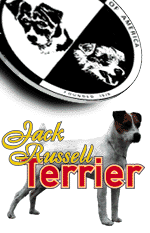 The JRTCA Members Only site is located at http://www.JRTCAMembers.com. The site includes the Yearbook, Club News, Forms, Trial Results, Bronze Medallions, True Grit articles and Club Policies. The site is restricted to members of the Jack Russell Terrier Club of America.
Login Instructions
To access the members only site, click on the Member Entrance graphic on the right.
You will be prompted to enter a User Name and Password.
The User Name is jrtca.
The Password is sent out with your annual JRTCA Membership Card. If you misplaced or do not know the password, please contact the JRTCA office.
If you would like to become a member of the JRTCA (or renew your membership), please complete the online JRTCA Membership Application.
The password was last updated on January 1, 2013.